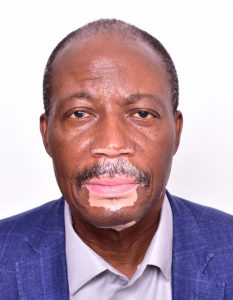 Pierre S. Dandjinou
VP, Global stakeholder Engagement, Africa
Title: The Internet Domain Name System : Technology, Economics and Governance
The Domain Name System (DNS) is a hierarchical and decentralized naming system for computers, services, or other resources connected to the Internet or a private network. It associates various information with domain names assigned to each of the participating entities. Domain Name Servers (DNS) maintain a directory of domain names and translate them to Internet Protocol (IP) addresses. Computers and other machines access websites based on IP addresses.
The domain name system sustains a thriving industry of domain names with key operators such as registries, registrars and registrants. This domain name industry is worth $ 467.8 Millions and will surpass 500.Millions in 202 for a total of 354,7 millions domains registered in the first quarter of 2019. One notes some discrepancies, notably the unequal distribution of the industry with most developing countries lagging behind in harnessing these opportunities. While DNS is central to operation of the Internet, it also has become under threats with recent attacks. Domain name system abuse is one of those threats with ICANN deploying tremendous efforts to secure the DNS. Technically, ICANN recommends deployment of the DNSSEC (DNS security) and has been monitoring threats. With the development of technologies such as the Internet of things (IoT) and the artificial intelligence (IA), the Internet as we know may have to count with new technological artefacts which provides the needed trust.
Cybersecurity is among the main concerns of governments, Internet users, technical and business communities. Cyberthreats and cyberattacks are on the increase, and so is the extent of the financial loss. Thus, Cybersecurity has become high on agendas of both businesses and states and cyber geopolitics has become paramount to relationships between nations.
This presentation considers the DNS as a technology and elaborates on its operation and functions. It then present the economics supporting the DNS industry, and questions possible efforts and views on the governance of the DNS and the overall future of the Internet.
Short Bio
Pierre Dandjinou is Vice President, stakeholder engagement of the Internet corporation for assigned names and numbers (ICANN) since 2012. He coordinates ICANN's engagement strategy in Africa, with a view of facilitating African stakeholder participation in Icann's work on the one hand, and promoting DNS industry in Africa on the other hand. Before joining ICANN, Pierre was regional advisor on technology and development policies with the United Nations Development Programme (UNDP). Pierre is a well known technical pioneer on panafrican connectivity, having contributed to many national and regional projects on Internet gateway development as well as capacity building. He organized the first ever African conference on Internet governance in Cotonou, Benin in 1998; that conference triggered construction of key African Internet institutions such as AFRINIC (the Africa Internet registry) and AFNOG (the Africa Network Operators Group). Pierre's current centers of interest are digital economy, e-governance, cybersecurity and DNS industry and technology.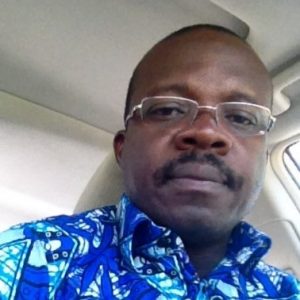 Colombiano Kedowide
Title: Internet of Things in developing countries
The presentation provides an overview of the enablement of IoT in developing countries and discusses the general applications, opportunities and challenges of IoT.  As a platform where devices are connected, interact, collaborate and exchange data with each other, the IoT applications can helps developing countries in agriculture and smart cities.
The solutions provided by IoT in agriculture are precision farming, smart irrigation and Greenhouse. According to Chuck Hasenauer, in developing countries, IoT technologies have brought increased efficiency and effectiveness to existing processes. For instance, farmers are using remote sensors to monitor moisture levels and soil conditions in the fields to avoid crop failure. Similar sensors are providing remote control of micro-irrigation pumps in India and water pumps in Rwanda, improving functionality and reducing repair intervals. And in Haiti, healthcare professionals are using "smart" thermometers to better track vaccine delivery and storage.
In smart cities, the solutions provided by IoT are solid waste management, air pollution monitoring, solving traffic congestion issues, offering the best healthcare and public safety control. The network of cameras and sensors installed on almost every corner of the city can help authorities to build smart cities.
Those applications come with some benefits like efficient resources utilization, minimizing human intervention, saving time and developing intelligence artificial which is give us other opportunities.
With IoT development, security and privacy are becoming an important issue for businesses and consumers. Smart thermometers, water pumps and transportation grids can be hijacked and shut down by outside parties. Stakeholders have to deal with those issues.
Internet of Things has already been transforming vital services and infrastructures in developing nations it is worth exploring the next steps.
Short Bio
Colombiano KEDOWIDE is a software engineer. His services include coaching, teaching, and consulting based on a market focused methodology that guides innovators from idea to implementation.
He possesses a senior-level blend of general management skills, IM/IT management competence and broad experience managing strategic projects of a sensitive and urgent nature. He designs and produces creative, digital teaching, learning and researches solutions for organizations focused on delivering innovative education and training.
Colombiano KEDOWIDE research is focuses on IoT and Serious Game. He focused on building smart technologies for a changing world through the thoughtful application of sensing, connectivity, inference, and actuation. He is interesting to the smart agriculture for development country using IoT.